Marina Plastic Surgery Review
Marina Plastic Surgery is a clinic that offers plastic surgery options for men and women from Los Angeles, Beverly Hills and the world over. The clinic was founded by famous Los Angeles plastic surgeon Dr. Grant Stevens in 2004. They claim to be the leader in the field of plastic surgery with excellent reputation and a highly personalized approach. The clinic also houses Marina MedSpa, one of the top medspas in Los Angeles and Beverly Hills. The medical spa offers advanced, medical-grade skin care procedures.
Types of surgeries
Marina Plastic Surgery offers the following surgeries:
Face (Asian eye surgery, botox, chin & cheek implants, eyelid surgery, face lift, facial liposuction, hair restoration, lip implants, mini face lift, minimal incision brow lift, neck lift, rhinoplasty, traditional brow lift);
Breast (breast augmentation, breast lift with augmentation, breast lift, breast implant correction, breast reduction (for men), breast reduction (for women), nipple – areola correction, nipple – inversion correction, breast implant removal, breast asymmetry correction, fat grafting);
Body (arm lift, liposuction, tummy tuck, labiaplasty, mommy makeover, body lift, posterior lift, after weight loss, Liposonix, Brazilian butt lift, Tru-sculpt, fat grafting, Cellfina);
Non surgical (Thermacool non-surgical facelift, Fraxel, injectable fillers, laser hair removal, laser skin resurfacing, vein treatment, wrinkle reduction, Dusa Blu-U, Coolglide XEO, chemical peels, scar treatment, skincare & makeup, Thermage, botox cosmetic, Excel V, Clear and Brilliant, Limelight, pearl laser, Dysport, Sculptra, Ultherapy, Venus Legacy, Halo);
Men (male breast reduction, liposuction, non-surgical fat treatment, tummy tuck, face lift & neck lift, eyelid enhancements, rhinoplasty, hair restoration by Neograft, laser hair removal, wrinkle smoothing injectables, dermal fillers, skin rejuvenation).
Doctors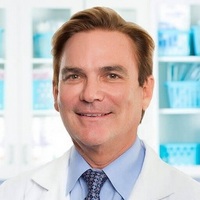 Grant Stevens, M.D., FACS, is the founder and Medical Director of Marina Plastic Surgery. He is a clinical professor of plastic surgery at the University of Southern California, a board-certified Diplomate of the American Board of Plastic Surgery, Chairman of the USC-Marina Aesthetic Surgery Fellowship, president-elect of the American Society of Aesthetic Plastic Surgery, a Fellow of the American College of Surgeons and the International College of Surgeons, Director of the USC Division of Aesthetic Surgery. He is considered one of the best plastic surgeons in the USA.
Dr. Del Vechhio is a highly experienced and board-certified plastic surgeon. His activity primarily focuses on buttock augmentation with fat transfer techniques. He is considered a pioneer in the field of fat transplantation and buttock enhancement. Dr. Del Vechhio regularly lectures and trains surgeons from all over the globe. He graduated from Yale University and earned his MD degree at Harvard Medical School. He did his residency at Harvard's Massachusetts General Hospital and also received an MBA from Columbia University School of Business. Dr. Del Vecchio is a member of the Division of Plastic Surgery at Massachusetts General Hospital and the American Society for Aesthetic Plastic Surgery.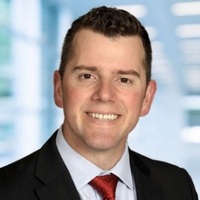 Daniel Gould, MD Ph.D., is a USC Plastic and Reconstructive Surgery Graduate who specializes in surgical and non-surgical aesthetic services. He received the Sherrell Aston award for academic contributions as a second-year resident. His major activities include breast surgery, fat grafting, body contouring, liposuction, facial surgery, injectables, Neograft restoration services, Ultherapy Miradry, Coolsculpting, lasers, and Vivace.
Hours and locations
Address
4644 Lincoln Blvd. Suite 552
Marina Del Rey, CA 90292
310.596.4287
Office hours
Monday – Friday: 9:00 am – 6:00 pm